NEWEST Album "LIFE" is available on ALL digital platforms. Physical copies can be ordered on the store page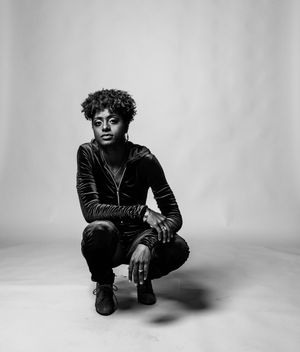 Virtuous whose birth name is Kia Rice, is a singer/song-writer/rapper born and raised in Salisbury NC. The Mountain XPress news article, describes her music in this way: "optimistic and danceable one minute, groovy and dripping with swag the next, and then roll you right into church before you realize you're there".
If you are a fan of Lauryn Hill and Mali Music's style of mixing the art of singing and rap, then you will love Virtuous' style of music. She incorporates Alternative, R&B, Soul, Hip Hop and Contemporary Gospel rhythms into her music giving her audience a variety of genres to look forward to. Check out upcoming events and also pre-order her newest project, Mindscape. 
"Life" (2022)

"Mindscape" (2020) 
"Clarity" (2018)
"Driven" (2017)
"Welcome To Haven" (2016)
"I Am" (2015) 
All projects are available on all digital music outlets (itunes, amazon, google play, spotify,etc).
Welcome To Virtuous Music
An intimate night of Virtuous Music. We will be sharing new and old music throughout the night. Free event!
Virtuous returns to her hometown to share some old and new music with her family, friends and soon to be fans.